On-demand Webinar
Considerations for designing & developing sophisticated wearable devices
Presented by NXP & Crank Software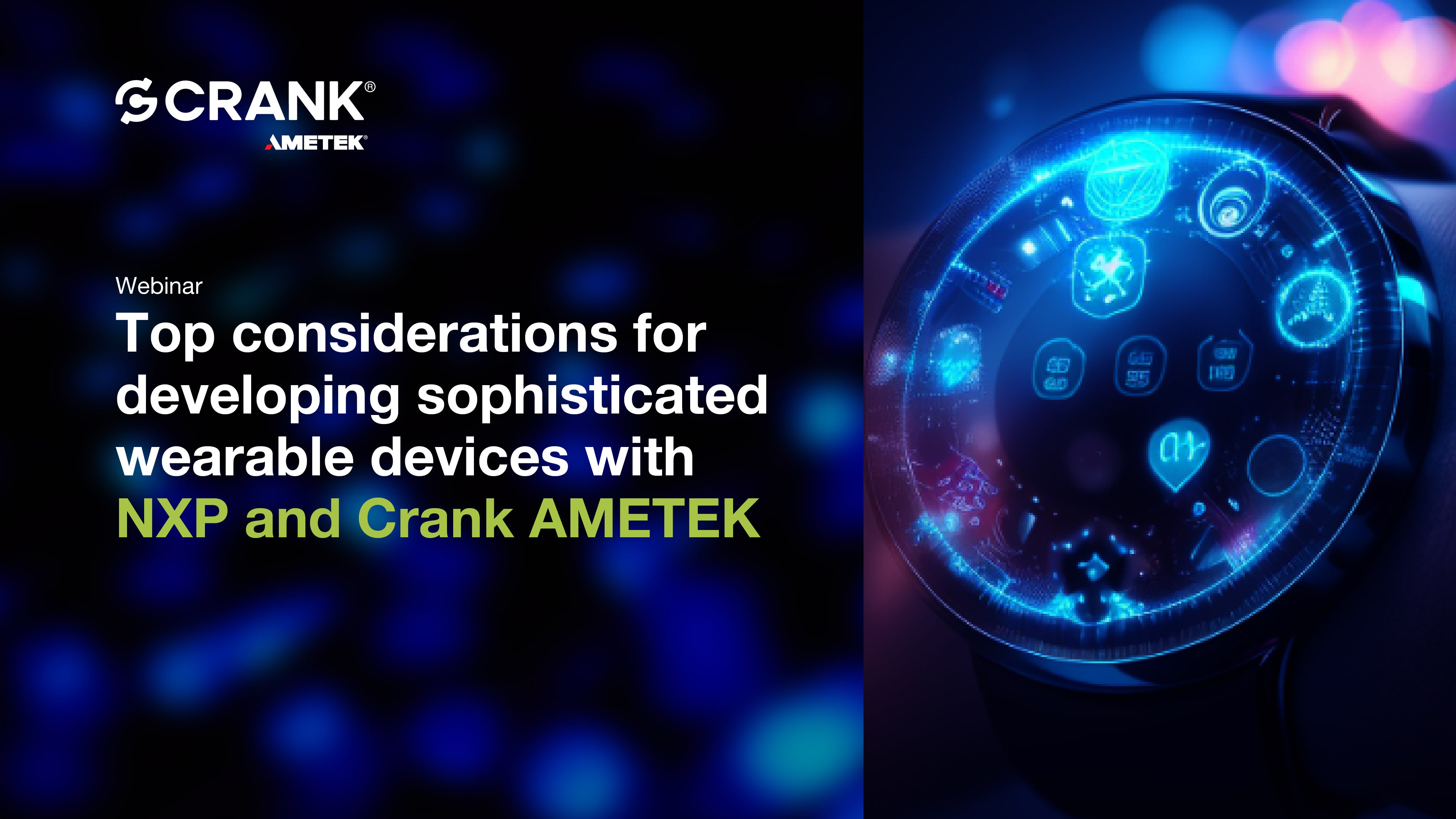 Wearable devices have quickly become a mainstay in our everyday lives.
---
According to Statista, smartwatches are now reaching 20% of households across the US and Europe, and offer up an improved quality of life through the collection and reporting of sensor-driven data. The wearables industry is also expanding beyond body-worn products to include personal devices that support workers in manufacturing, industrial, and healthcare.
In this joint webinar between NXP and Crank Software, you will learn about the various aspects that are key to designing for the wearable segment, including the power efficiency required for longer battery life while maintaining a sophisticated graphical user interface for ultimate user experience.
Join us to learn:
What wearable technology is and what are the key drivers for it
How the UI can impact the experience of wearable devices
How Storyboard can help with creating sophisticated UI experiences on power-efficient devices
Live demo on embedded GUI development on NXP hardware
Your PANEL OF experts
Eduardo Montanez, Marketing Manager of Wearables & Personal Devices, NXP Semiconductors
Rodney Dowdall, Lead Product Architect for Storyboard, Crank Software
Scott Snider, Product Marketing Manager
Watch the on-demand webinar
Featured resources
Storyboard 7.0: Powering sophisticated embedded GUIs
Check out our latest features designed to help you build richer, more effective GUI applications.
Sample Storyboard on the i.MX 8M
Download the sample touch screens created in Storyboard for the i.MX 8M.
Building a killer embedded UI
Download this guide to creating high-volume, high-margin goods on MCUs with fancy UIs.