Experience Storyboard on the
i.MX RT500
Because seeing is believing
The process of selecting the GUI development software for your next embedded project just got a whole lot easier.
Interact with and see what is possible on the NXP i.MX RT500 when you develop your GUI using Crank Storyboard.
To help you visualize the end-result, we've created this package of sample touch screen applications for you to try on your hardware.
Our team will follow up with you to create a personalized demo of our sample GUI for the i.MX RT500.
Need Demo Images for Your Hardware? Fill Out the Form Below or Contact us.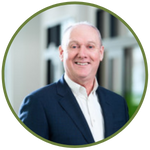 Nick Deeble
Global Application & Training Manager
Interactive Sample Apps Included:

Demo Image Specifications:
Board required: i.MX RT500
Operating system: FreeRTOS
Resolution: 390 x 390
Rendering: VGLite
Display: LCD display with a touch panel
Download size: -- MB
Download our free interactive images now
Contact our Regional Sales Managers for Immediate Assistance