Webinar
Why rapid GUI development is essential for today's embedded systems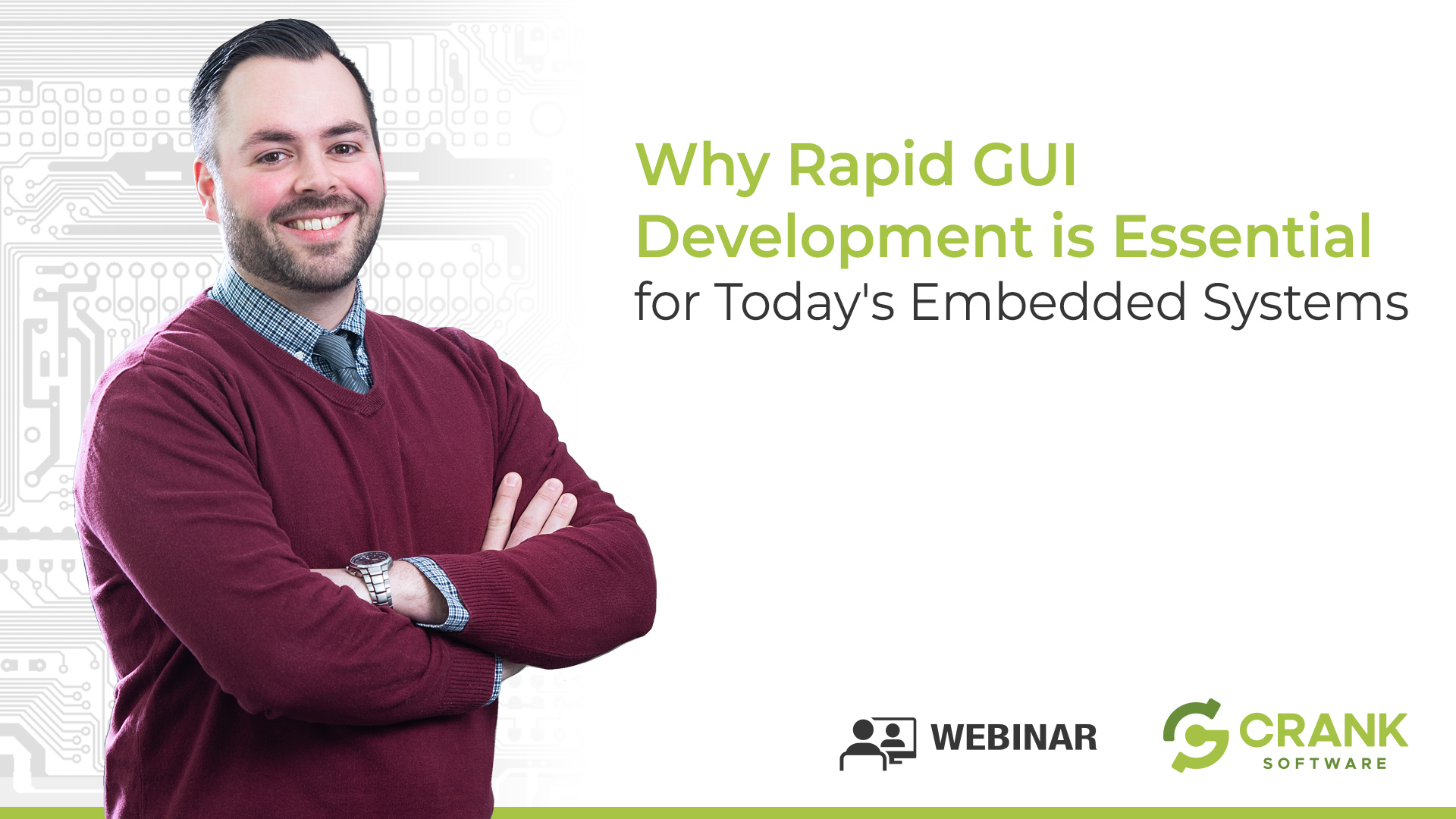 With an increasing demand for rich, engaging graphical user interfaces (GUIs), finding ways to simplify development and accelerate time to market helps your products stand out against the competition. With Crank Software it is now easier and faster than ever to include an engaging smartphone-like GUI application on your next project.

Join us for this 45-minute session to learn how Crank Software's Storyboard, GUI design, and development tool, makes it easier and more efficient to develop exceptional GUI experiences for MCU-based processors.
In this webinar you will learn how:
Crank Software's Storyboard differs from traditional UI development tools
Storyboard can help you embrace product iteration and project scalability.
Storyboard helps saves time and reduces risks associated with the development of embedded devices
Easy it is to develop, test, validate and deploy to a device via a live demo of a Storyboard application


---

YOUR STORYBOARD EXPERT
Nik Schultz - Field Application Engineer, Crank Software
Featured resources
Storyboard 7.0: Powering sophisticated embedded GUIs
Check out our latest features designed to help you build richer, more effective GUI applications.
Sample Storyboard on the i.MX 8M
Download the sample touch screens created in Storyboard for the i.MX 8M.
Building a killer embedded UI
Download this guide to creating high-volume, high-margin goods on MCUs with fancy UIs.