Webinar
Accelerating Embedded GUI Development: Decoupled UI and System Logic for Collaborative GUI Creations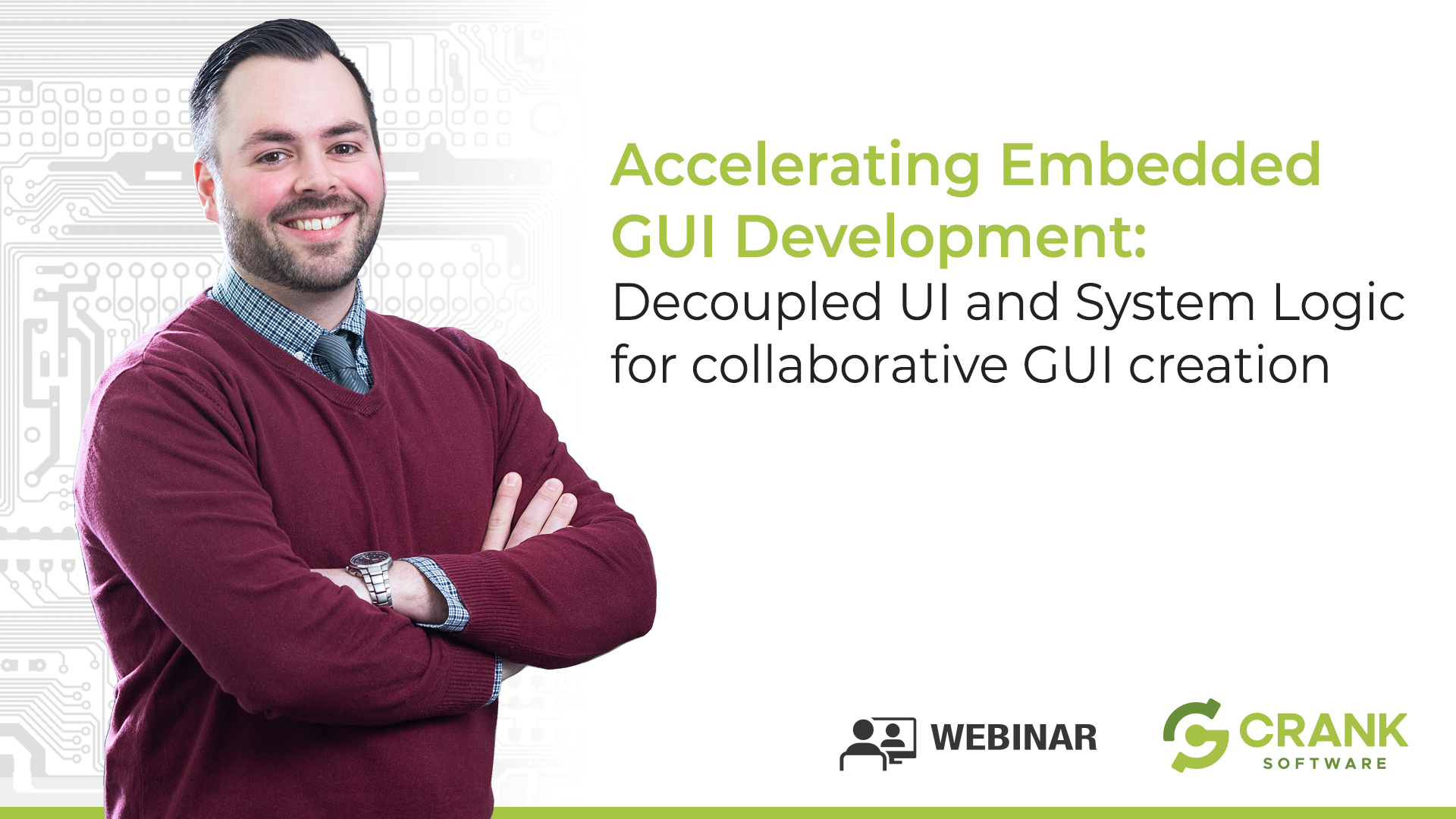 Relied upon by companies like Coca Cola and Ventec, Storyboard-created UIs are incredibly flexible, scaling easily from MCU to MPU, and moving to different platforms when required.
Join us for this 45-minute session to learn how the event-based communications protocol of Storyboard, Crank Software's UI design and development tool, provides flexibility to build both open and closed-loop communication paths and how those differences can have an impact on the user experience.
In this webinar you will learn how:
Crank Software's Storyboard differs from traditional UI development tools
Storyboard provides you with a truly platform-agnostic UI development architecture to embrace changes in the technology stack
Easy it is to develop, test, validate and deploy to a device via a live demo of a Storyboard application


---

YOUR STORYBOARD EXPERT
Nik Schultz - Field Application Engineer, Crank Software
Watch the on-demand webinar
Featured resources
Storyboard 7.0: Powering sophisticated embedded GUIs
Check out our latest features designed to help you build richer, more effective GUI applications.
Sample Storyboard on the i.MX 8M
Download the sample touch screens created in Storyboard for the i.MX 8M.
Building a killer embedded UI
Download this guide to creating high-volume, high-margin goods on MCUs with fancy UIs.