Webinar
Reducing GUI Development Effort with Dynamic Table Creation in Storyboard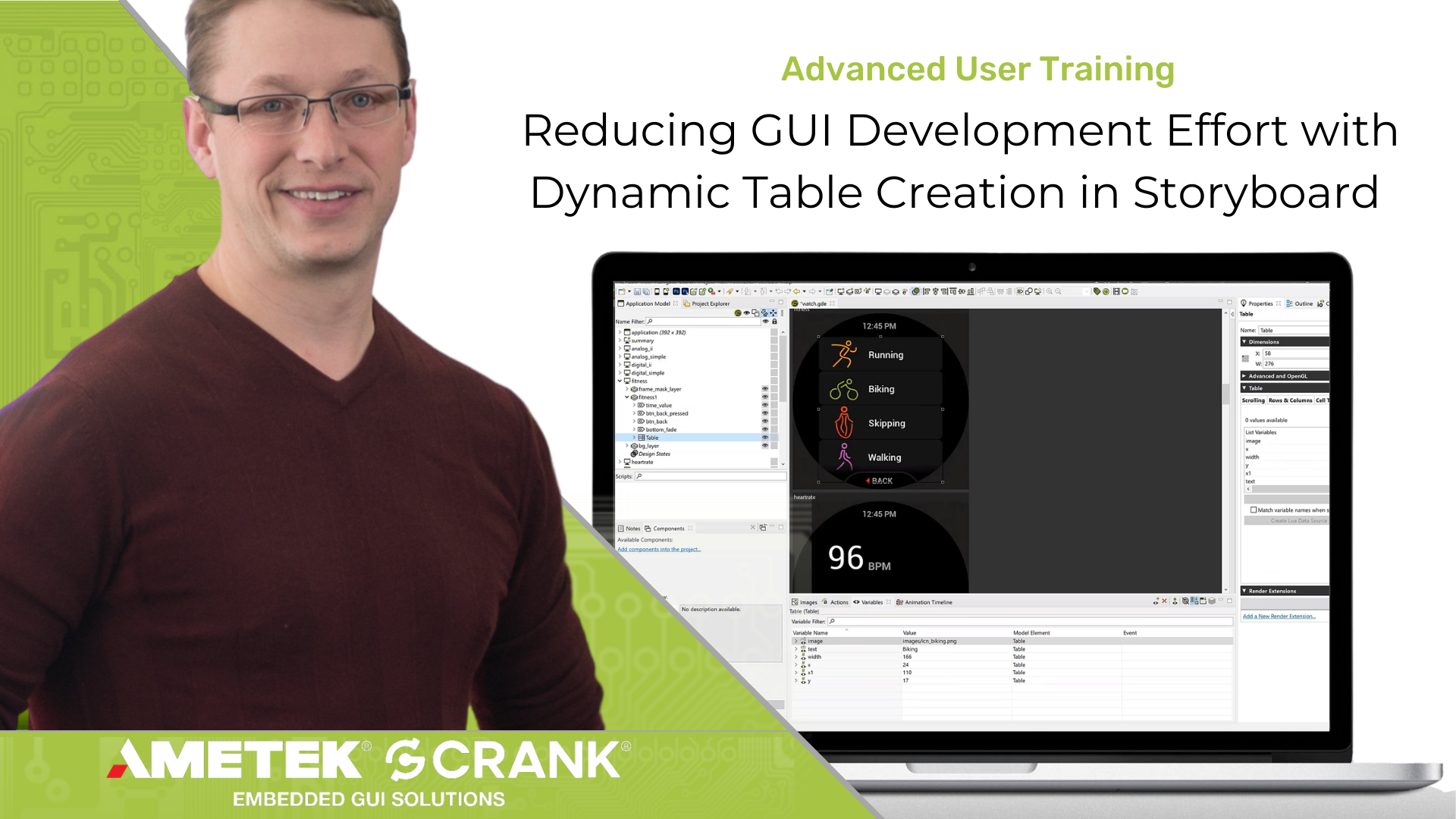 Join Thomas Fletcher, Director of Innovation, as he shows how to use one of our newest features and demonstrates how easy creating dynamic tables and lists within your GUI application can be with Storyboard.
---
When the design calls for sizeable amounts of information to be conveyed to users, keeping the application clutter-free is best solved through tables or lists.
But creating them can often be time-consuming, especially when the final GUI design is still in flux and the information to be displayed is constantly changing.
Join Crank Software to learn how easy it can be to turn imported assets into lists or create them via a data file.

What you will learn about:
Create scrolling content with a single click; converting static content to moveable content with ease

Associate external data sources to customize and configure that content within the design environment

Add support to dynamically load content and configure the display at runtime on the target
Your storyboard experts
Thomas Fletcher, Director of Innovation, AMETEK Crank
Featured resources
Storyboard 7.0: Powering sophisticated embedded GUIs
Check out our latest features designed to help you build richer, more effective GUI applications.
Sample Storyboard on the i.MX 8M
Download the sample touch screens created in Storyboard for the i.MX 8M.
Building a killer embedded UI
Download this guide to creating high-volume, high-margin goods on MCUs with fancy UIs.