Webinar
Incorporating Multi-touch Gesture Interactions into your Storyboard-built GUI Applications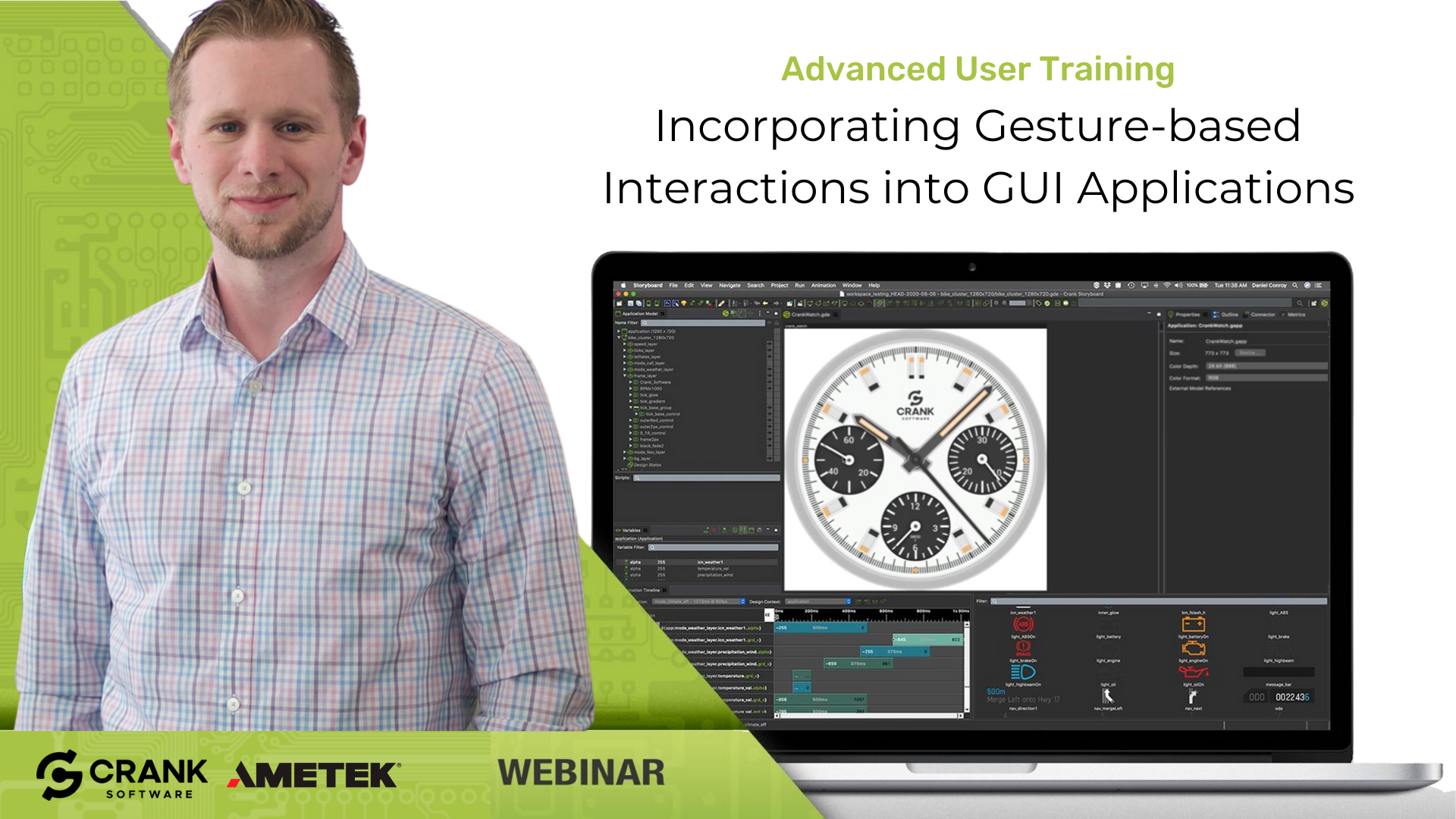 Join Matt Love, Storyboard Application Architect, as he discusses different ways you can implement a modern multi-touch gesture experience into the GUI application of your next embedded project.


---
Not only have smartphones transformed the way we live and conduct everyday activities, such as shopping, banking, and communicating, but they have also transformed the expectations that consumers have with the user experience (UX) that embedded devices with touchscreens offer.

So how can you develop a modern GUI application that provides users with an intuitive UI/UX?
Join Crank Software to learn how easy Storyboard makes it to add multi-touch gestures to embedded GUI applications.

What you will learn about:
How multi-touch events can be used to create rich gesture support for users

Storyboard's built-in gesture support can help decrease development time and effort

Creating custom gestures using Storyboard's gesture plugin and through Lua scripting




Your storyboard experts
Matt Love, Senior Application Architect, Crank Software
Featured resources
Storyboard 7.0: Powering sophisticated embedded GUIs
Check out our latest features designed to help you build richer, more effective GUI applications.
Sample Storyboard on the i.MX 8M
Download the sample touch screens created in Storyboard for the i.MX 8M.
Building a killer embedded UI
Download this guide to creating high-volume, high-margin goods on MCUs with fancy UIs.