Webinar
How to accelerate embedded GUI development for your i.MX 8M Nano SOM projects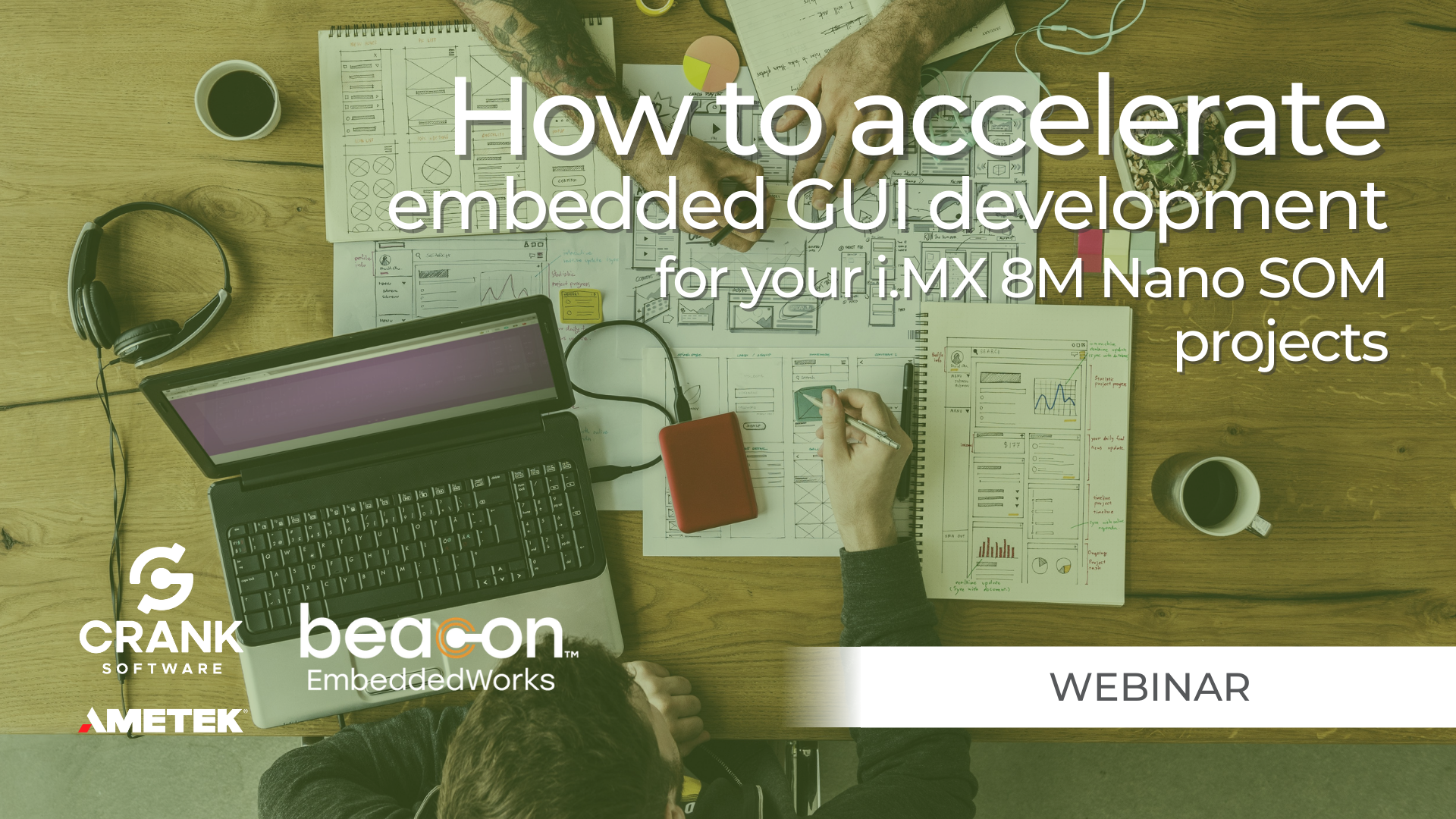 Regardless of the market, if the product has a screen users have a predefined set of expectations.


Vibrant touch screens, rich connectivity, and an immersive, engaging user experience have all quickly become the norm. This means along with the right choice of hardware, the device's embedded GUI can no longer be an afterthought but rather a critical part of the development workflow.

Join innovative System on Modules (SOMs) vendor, Beacon EmbeddedWorks, and embedded GUI experts, Crank Software, as we explore how Beacon EmbeddedWorks industry-proven i.MX 8M Nano SOM boards make it easy to develop smart, connected embedded devices, and how exceptional GUI design can easily become part of your development workflow and not simply an afterthought for your embedded projects.

During this session, you'll learn:
Why the i.MX 8M Nano SOM is the great choice for your next product
What makes Storyboard different from other UI development tools
How Storyboard can help your GUI apps fluid to design changes
Integrated tools that help avoid the hurdles that often disrupt embedded GUI development
About Storyboard's development workflow via a live demo
Featured Speakers:
Russ Stebner - Sr. Director of Product, Beacon EmbeddedWorks
Nik Schultz - Field Application Engineer, Crank Software
Scott Snider - Product Marketing Manager, Crank Software
Watch the on-demand webinar
Featured resources
Storyboard 7.0: Powering sophisticated embedded GUIs
Check out our latest features designed to help you build richer, more effective GUI applications.
Sample Storyboard on the i.MX 8M
Download the sample touch screens created in Storyboard for the i.MX 8M.
Building a killer embedded UI
Download this guide to creating high-volume, high-margin goods on MCUs with fancy UIs.