Webinar
Getting Started with Storyboard
November 21st, 2023 at 2 PM EST / 11 AM PST / 9 PM CEST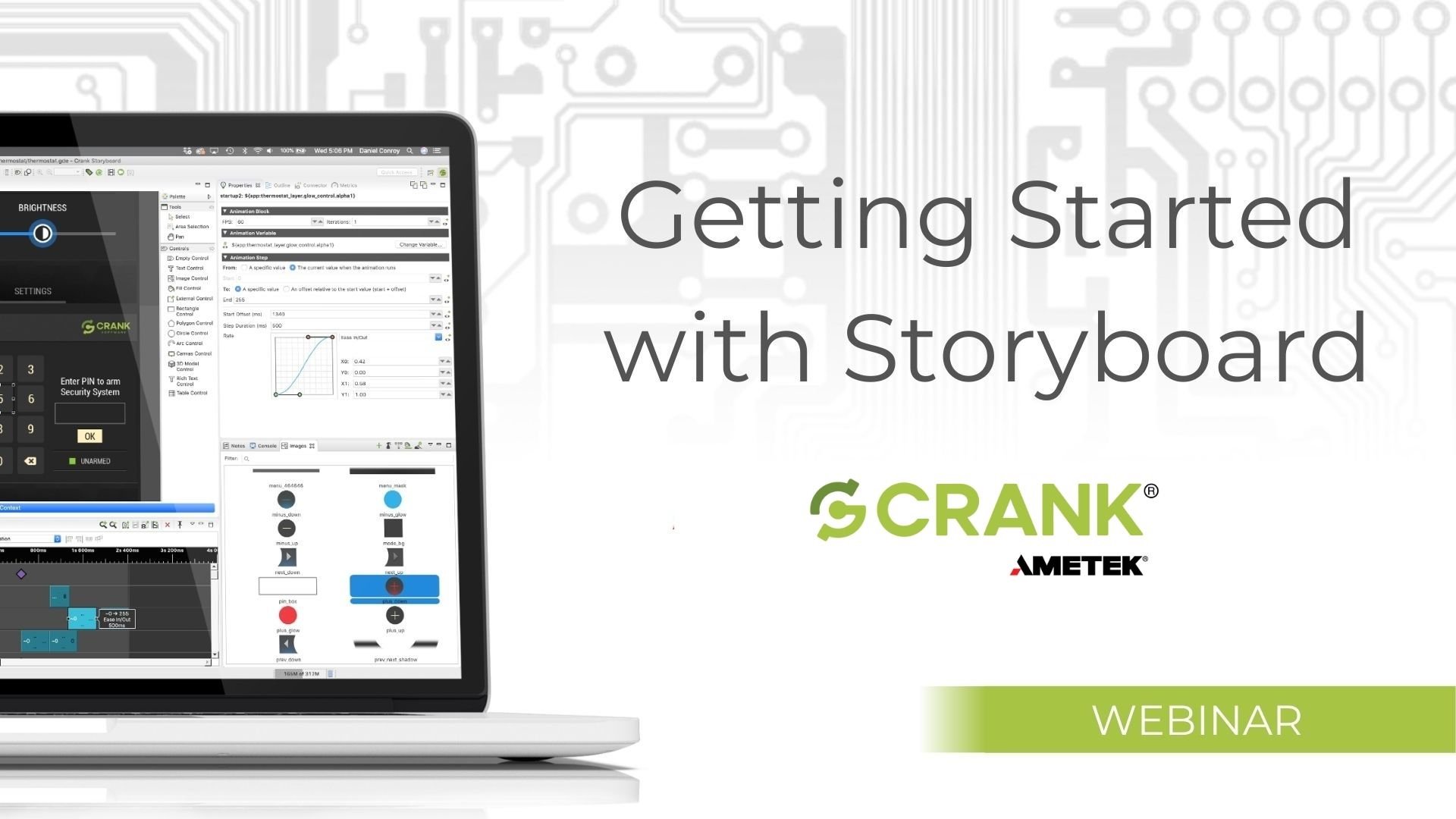 Join us for an overview of Storyboard in a monthly webinar, put on by our team of experts.


---

Learn the ins and outs of Storyboard to see how it fits into your GUI design and development workflow. We'll walk you through the basics of setting yourself up and getting comfortable with Storyboard's key features and workflow.
This 45-minute session is geared towards new users looking to get the most out of Storyboard. With Crank's technical experts on standby, you'll get all of your questions answered in real-time.


Learn how to use Storyboard to build your first embedded GUI including:
Storyboard installation process
Configuration based on host and target system
Explanation of widgets, samples, and functionality
Creation of a simple project
Deployment to the target system


Your storyboard experts
Nik Schultz, Field Application Engineer
Featured resources
Unleash the potential of your embedded GUI application experiences
Check out our latest features designed to help you build GUI applications with less effort.
Sample Storyboard on the i.MX 8M
Download the sample touch screens created in Storyboard for the i.MX 8M.
Building a killer embedded UI
Download this guide to creating high-volume, high-margin goods on MCUs with fancy UIs.