Webinar
Creating GUI Experiences that Consumers Crave on the Microchip PIC32MZ and Crank Software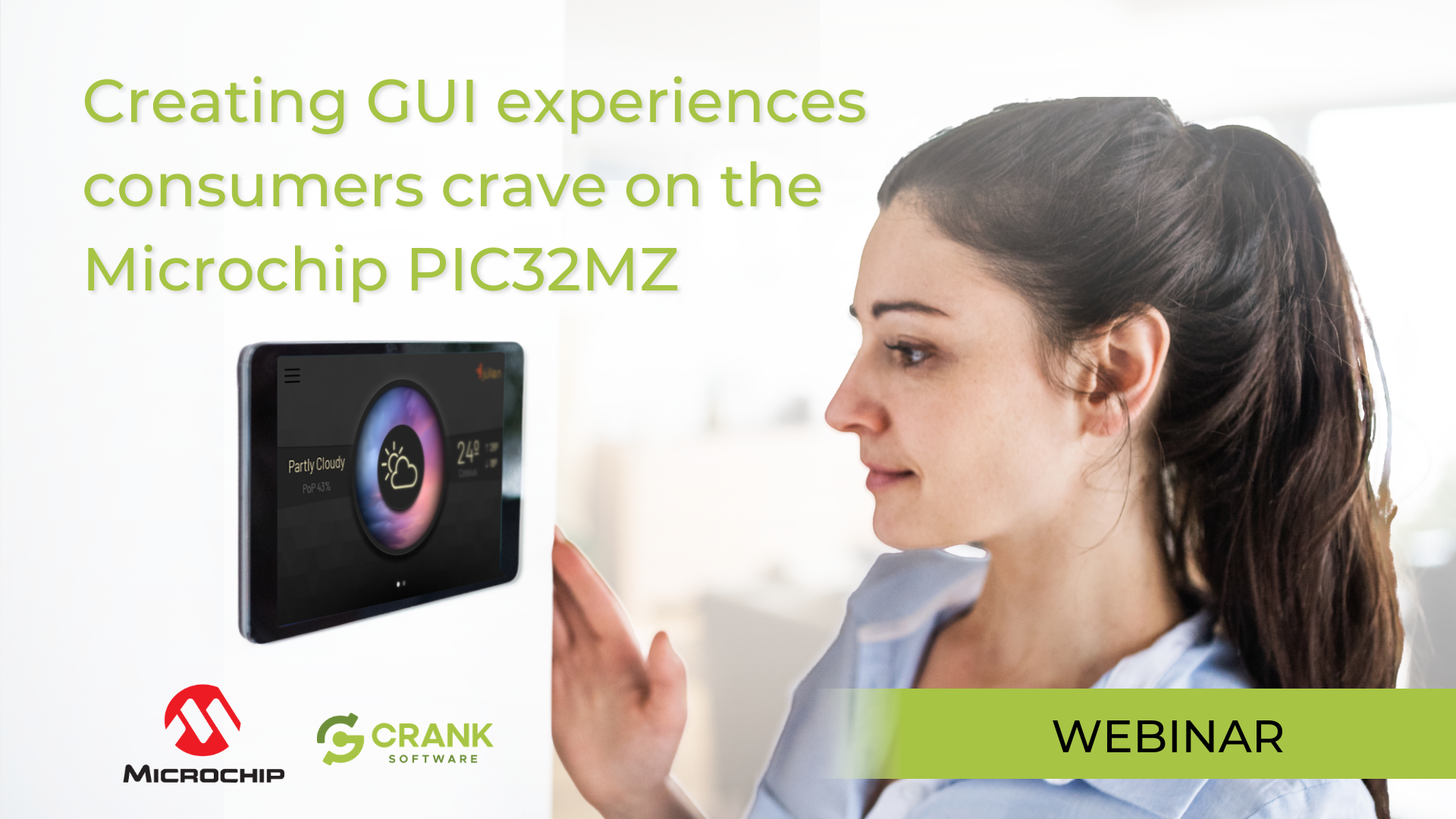 As technology advances, so do the expectations that users have with the products they purchase.
---
For many consumers, the user experience (UX) has quickly become a key differentiator between products and the key to their success for those that develop them.

So what is the secret to designing and developing sophisticated GUI experiences that consumers will remember?

During this session, Microchip and Crank Software explored the top considerations for developing engaging user experiences, why the right embedded hardware and toolkit can lower development risks, and how sophisticated GUI applications can help drive the brand value and ultimately higher sales.
In this webinar, you will learn how to:
What to look for in microcontrollers (MCUs) and microprocessors (MPUs) for embedded graphics success
Why you can't have too much integrated memory for your embedded GUI design
How embedded GUI development can be a collaborative experience between development and design
Blending functionality and design to make your GUI application stand above the competition
Live demo of Storyboard embedded GUI development framework



Your panel of experts
Kurt Parker - Product Marketing Manager, Microchip Technology
Nik Schultz - Field Application Engineer, Crank Software
Scott Snider, Product Marketing Manager
---
1H
Watch the on-demand webinar
Featured resources
Storyboard 7.0: Powering sophisticated embedded GUIs
Check out our latest features designed to help you build richer, more effective GUI applications.
Sample Storyboard on the i.MX 8M
Download the sample touch screens created in Storyboard for the i.MX 8M.
Building a killer embedded UI
Download this guide to creating high-volume, high-margin goods on MCUs with fancy UIs.