Webinar
NXP's Experience the Empowered Edge Series:
Conquering the Embedded GUI Development Obstacles that Lead to UX Failures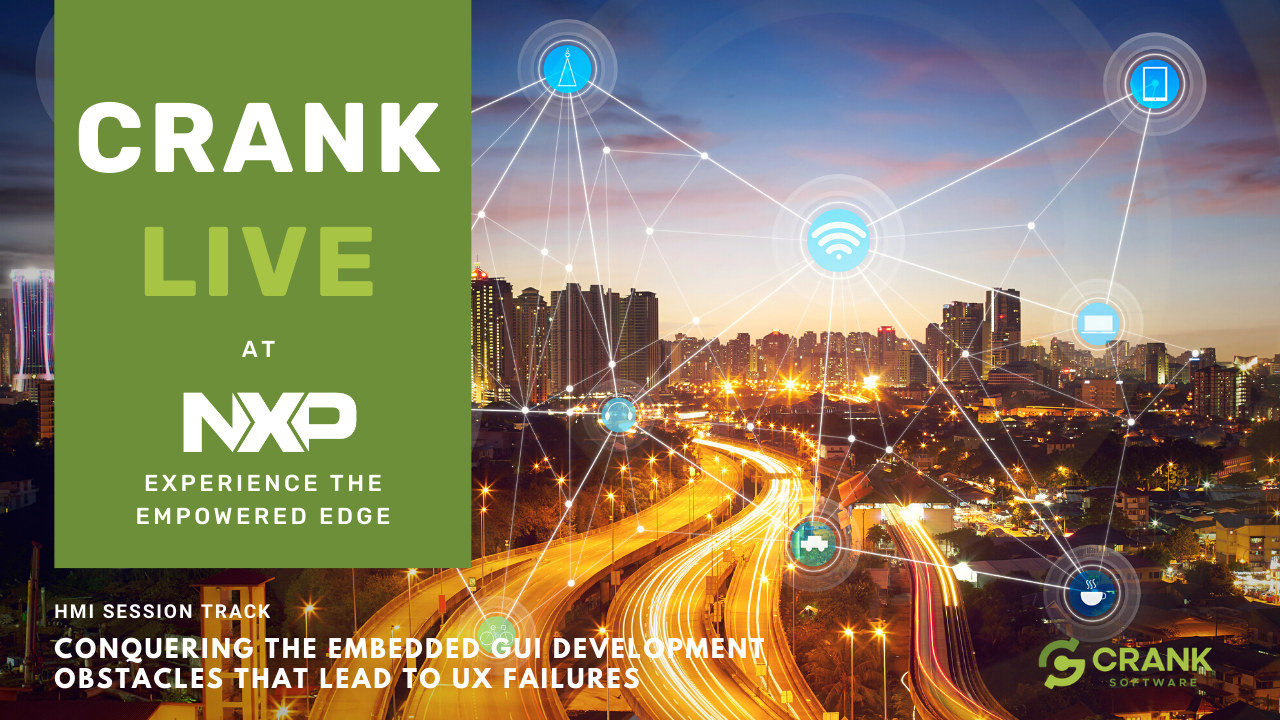 The biggest challenge in embedded GUI development is managing changes in design (iterations) that nearly all projects encounter.
---
Historically, changes at the design level resulted in teams needing to hunt for and replace all changed assets manually within the project. This would result in development delays, changes being missed, coded behavior being lost, and ultimately, poor UX.
Join NXP and Crank Software to learn how customers from all types of vertical markets have leveraged Storyboard's Rapid Design Import and Iteration Technology to streamline design changes and develop embedded GUI applications that provide outstanding user experiences while getting to market on a tight deadline.
Join us to learn how:
To embrace product iteration at any point in the development cycle
Storyboard can help speed up development when working with designers
Easy it is to develop, test, validate and deploy to a device via a live demo of a Storyboard application
Your PANEL OF experts
Shelby Unger, MCU Ecosystem Product Marketer, NXP Semiconductors
Garry Clarkson, Field Application Engineer, Crank Software
---
Time: 25M
Watch the on-demand webinar
Featured resources
Storyboard 7.0: Powering sophisticated embedded GUIs
Check out our latest features designed to help you build richer, more effective GUI applications.
Sample Storyboard on the i.MX 8M
Download the sample touch screens created in Storyboard for the i.MX 8M.
Building a killer embedded UI
Download this guide to creating high-volume, high-margin goods on MCUs with fancy UIs.