Webinar
Architecting applications for maximum performance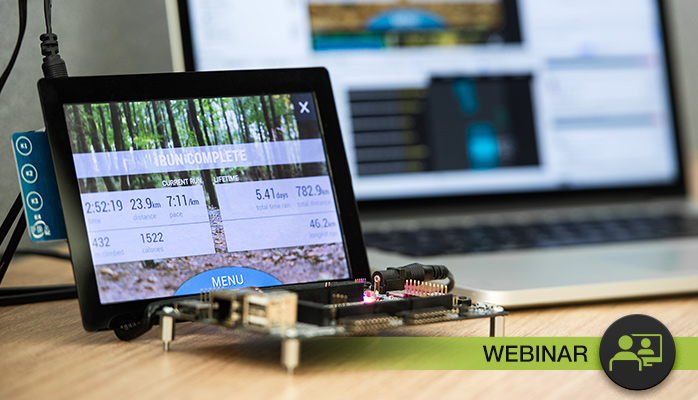 ---
Architecting Storyboard applications to maximize scalability, performance, and usability.
Join Crank Software's Vice President of R&D, Thomas Fletcher, as he dives into the topic of application architecture and explores the Storyboard communication model
Is your system architected to adapt to change? Can you respond to design churn without having to throw away or rewrite huge chunks of code? Can you alter how users interact with your application without having to overhaul the communication with the backend?
For an embedded system to stand the test of time, be scalable, and be resilient to design change, the answer to these questions has to be yes.
So, how do we build it?
In this webinar, we dive into the topic of application architecture.
Join us to:
learn how we built the Storyboard communication model to be scalable, adaptable, and optimized across platforms

see a live demo of a Storyboard application

explore Storyboard features that help teams create embedded experiences that stand the test of time

catch a sneak peek of future enhancements
Watch the on-demand webinar
Featured resources
Storyboard 7.0: Powering sophisticated embedded GUIs
Check out our latest features designed to help you build richer, more effective GUI applications.
Sample Storyboard on the i.MX 8M
Download the sample touch screens created in Storyboard for the i.MX 8M.
Building a killer embedded UI
Download this guide to creating high-volume, high-margin goods on MCUs with fancy UIs.