Webinar
Industrial:
Let Data be Beautiful in Industrial HMI Applications
January 27th, 2022 at 11 AM EST / 8 AM PST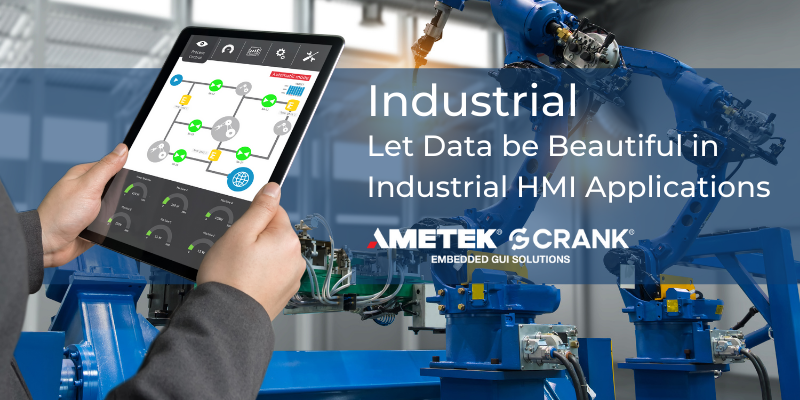 From built-in screens on large machines to handheld portable devices, Human-Machine Interfaces (HMI) are used by almost all industrial organizations to interact with their machines and optimize their industrial processes.


---
Regardless of their format, their purpose is to provide insight into performance, progress, and safety. This makes the development of HMI applications that are user-friendly as they are informative an essential part of the development process.
Join AMETEK Crank to learn how the optimal UI development toolkit can make it easy to design, develop, and validate HMI applications simultaneously resulting in reliable performance without having to compromise between sophisticated UX design and rich detailed information.

What you will learn about:
Learn how to bind live data directly to your design elements
Create graphs and plot data in graph form
Simulate data from your desktop


Your storyboard experts
Spencer Charles, North America Sales Manager, AMETEK Crank
Nik Schultz, Field Application Engineer, AMETEK Crank
Featured resources
Storyboard 7.0: Powering sophisticated embedded GUIs
Check out our latest features designed to help you build richer, more effective GUI applications.
Sample Storyboard on the i.MX 8M
Download the sample touch screens created in Storyboard for the i.MX 8M.
Building a killer embedded UI
Download this guide to creating high-volume, high-margin goods on MCUs with fancy UIs.