Webinar
Creating Brilliant Graphics on MCUs:
Introducing Storyboard with NXP MCUXpresso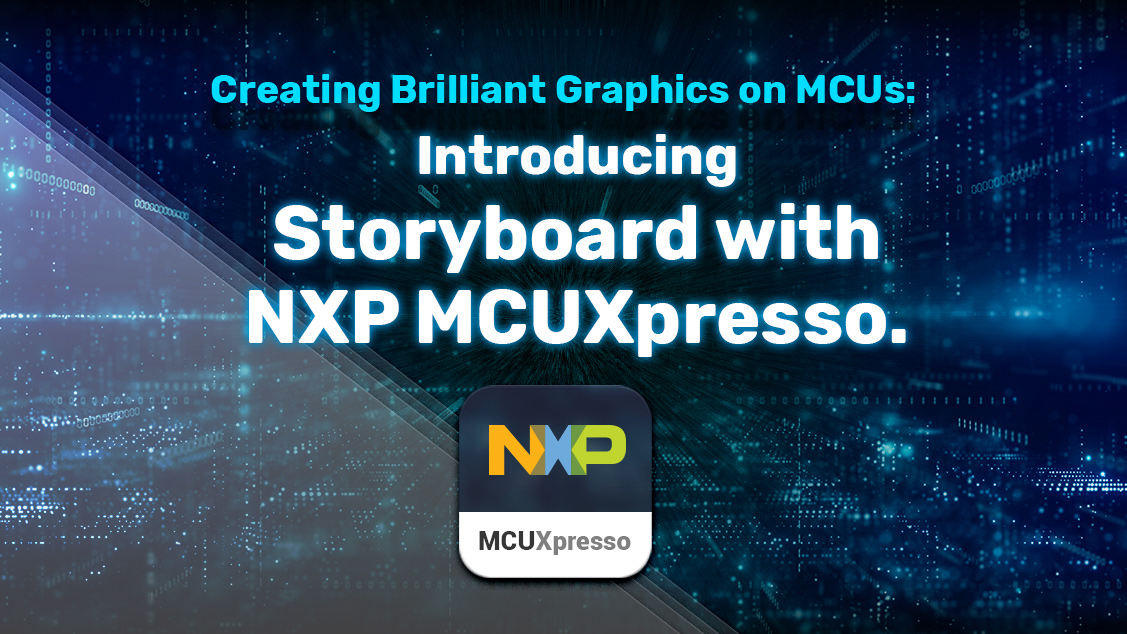 Crank and NXP have joined forces to

offer Storyboard as part of the MCUXpresso SDK. It's now easier and faster than ever to include a smartphone-like UI in your i.MX RT Series-based application.

With these solutions being scalable yet affordable, you no longer have to compromise on a modern UI design.

*The MCUXpresso SDK brings open source drivers, middleware, and reference example applications together to speed up your development process.
---

Key takeaways from this webinar include:
Learn about the NXP MCUXpresso SDK and how you can benefit from it.

See what sets i.MX RT Series devices apart from other processors on the market.

Find out how Crank Software's Storyboard differs from traditional UI development tools and can help you embrace product iteration and project scalability.

Learn about how you can benefit from the Crank Software and NXP partnership.

Opportunity for live Q&A on licensing, configuration, and technical questions with our engineering panel.

Presenters:
SHELBY UNGER

Systems & Architecture Engineer
NXP Semiconductors



NIK SCHULTZ

Field Application Engineer
Crank Software



SCOTT SNIDER

Product Marketing Manager
Crank Software
Watch the on-demand webinar
Featured resources
Storyboard 7.1: Optimizing GUI development for MCUs
Check out our latest features designed to help you build GUI applications for MCUs with less effort.
Sample Storyboard on your embedded hardware
Download the sample touch screens created in Storyboard for your chosen hardware.
Building a killer embedded UI
Download this guide to creating high-volume, high-margin goods on MCUs with fancy UIs.