Webinar
Smart Home:
Build the Next Generation of Smart Home User Interfaces
January 20th, 2022 at 11 AM EST / 8 AM PST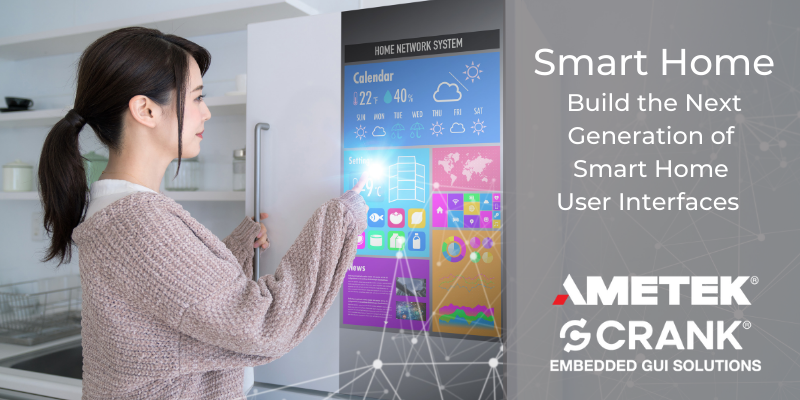 The desire for IoT devices in the home continues to see considerable growth. With predictions of 300 million
smart homes worldwide by
2023.
---
What sets devices apart from each other is their purpose, their physical design, and the user experience they provide. So what is the secret to designing and developing sophisticated GUI experiences that consumers of Smart Home devices will remember?
Join AMETEK Crank to learn how the optimal UI development toolkit can make it easy to develop engaging user experiences that help drive the value of your brand and ultimately higher sales.

What you will learn about:
Easily iterate to achieve the look and feel that you want
Leverage designers

to b

ring your UI to life by quickly adding animations to UI elements
Quickly deploy and test on real hardware


Your Storyboard Experts
Spencer Charles, North America Sales Manager, AMETEK Crank
Nik Schultz, Field Application Engineer, AMETEK Crank
Featured resources
Storyboard 7.0: Powering sophisticated embedded GUIs
Check out our latest features designed to help you build richer, more effective GUI applications.
Sample Storyboard on the i.MX 8M
Download the sample touch screens created in Storyboard for the i.MX 8M.
Building a killer embedded UI
Download this guide to creating high-volume, high-margin goods on MCUs with fancy UIs.